The Collection
Shop the collection
INSPIRED BY THE EARTHMOVING EQUIPMENT OF CATERPILLAR INC. THEN, NOW AND ALWAYS.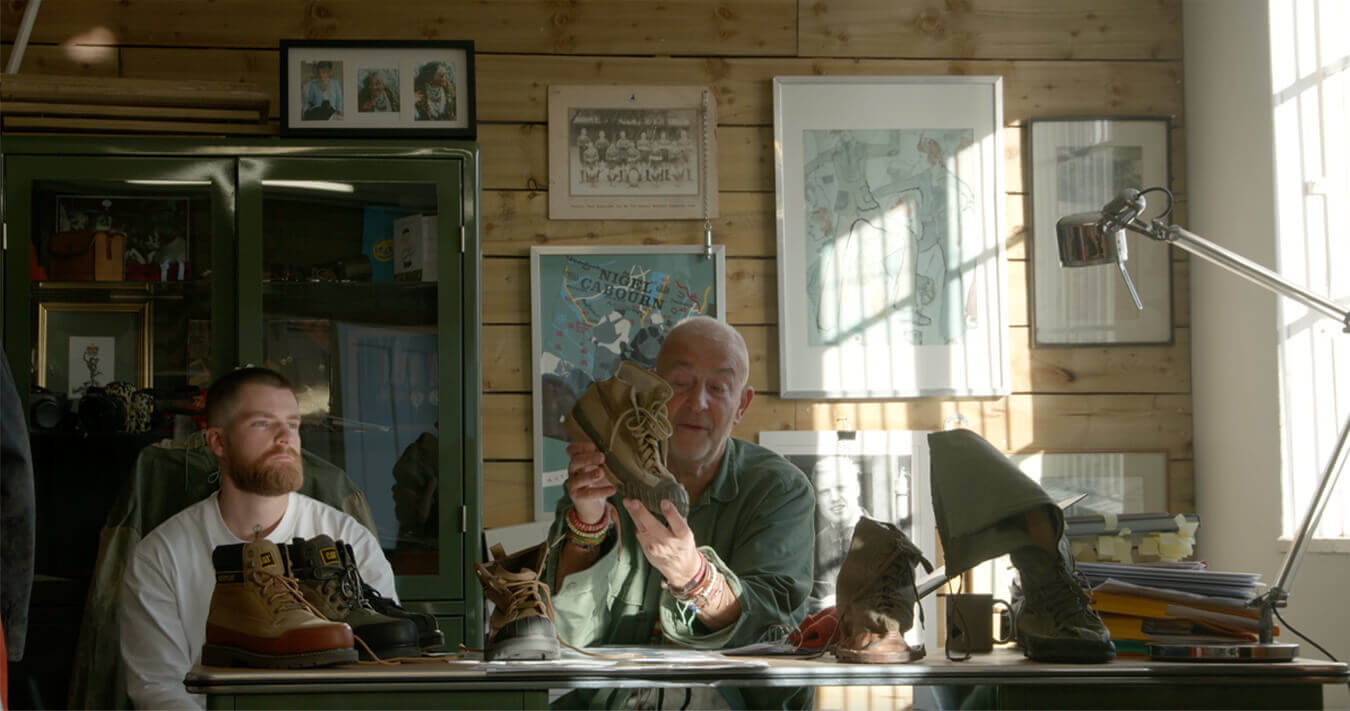 Hear more from Nigel Cabourn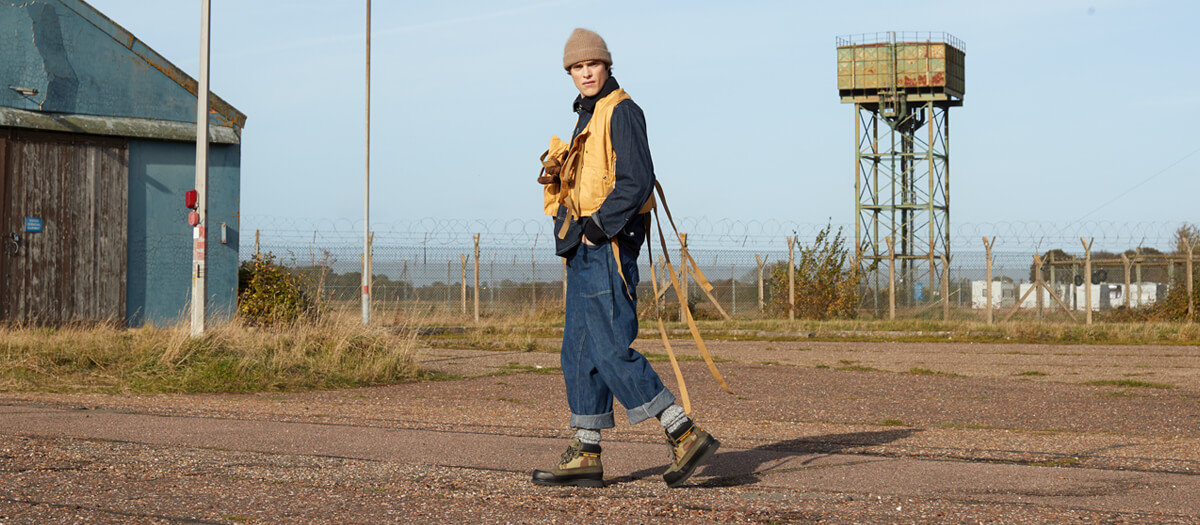 Build Anything, Anywhere
In 1941, Caterpillar machinery was the right hand partner for the US Navy Seebees, the construction battalion.
Utah Boot in Black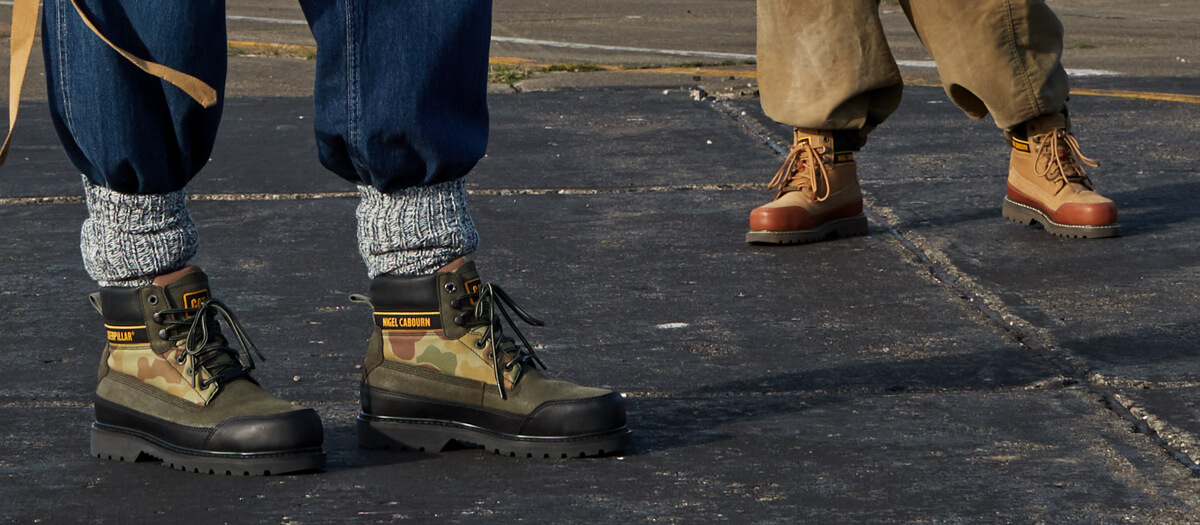 "Can Do!"
The Seebees pride themselves on being able to take on any challenge - all while protecting those around them. Our Crawler tractors moved and towed across extreme terrains, they were made to get the job done.
Utah Boot in Black
Utah in Leather Brown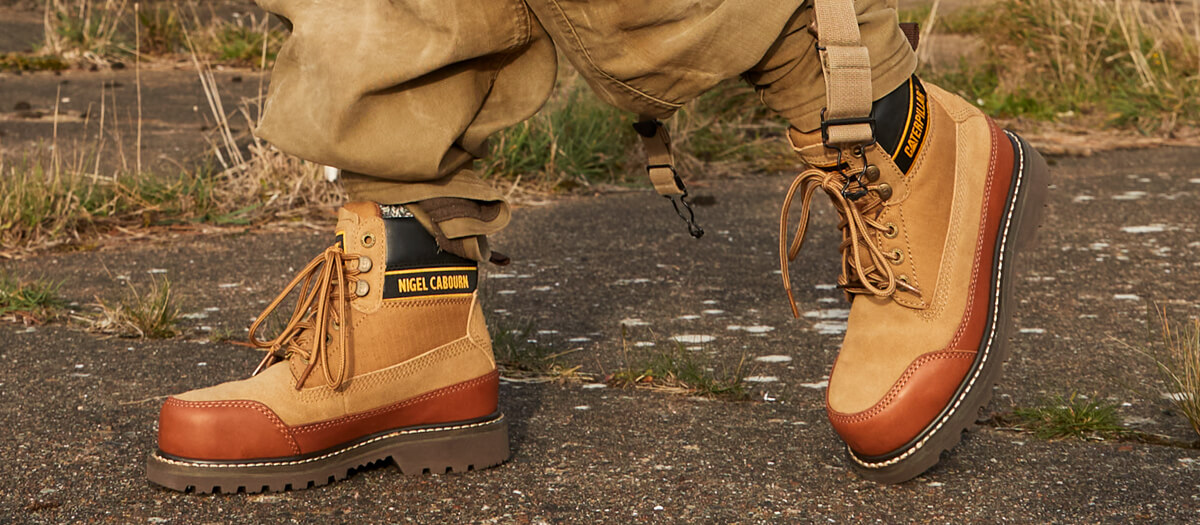 Utah
Utilizing the Holton construction, one of our most iconic industrial boots. Complete with a traditional steel toe and Goodyear welt. Utah uses military inspired materials and vintage inspired textures. Overbuilt and tough, with proud traditional Caterpillar yellow branding.
Utah in Leather Brown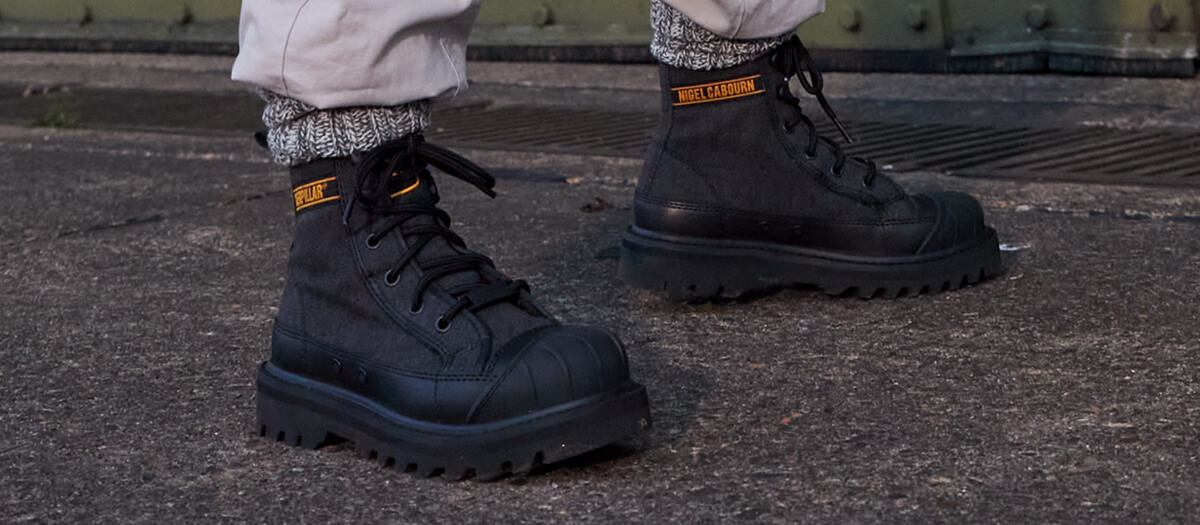 Omaha
Heavily inspired by a vintage US Navy boot. A luxe-utilitarian canvas high top, the tonal uppers and guards are both classic workwear and pure military. Industrial accents and heavy duty metal hardware. Complete with an over engineered outsole for a slight elevation and extra ruggedness.
Omaha Boot in Black
"I don't class myself as a 'fashion designer' as I don't follow fashion. Everything I design comes from a moment in history, an inspirational person or a vintage garment. That's why I've partnered with Cat Footwear, their heritage is amazing and that's what really interests me."