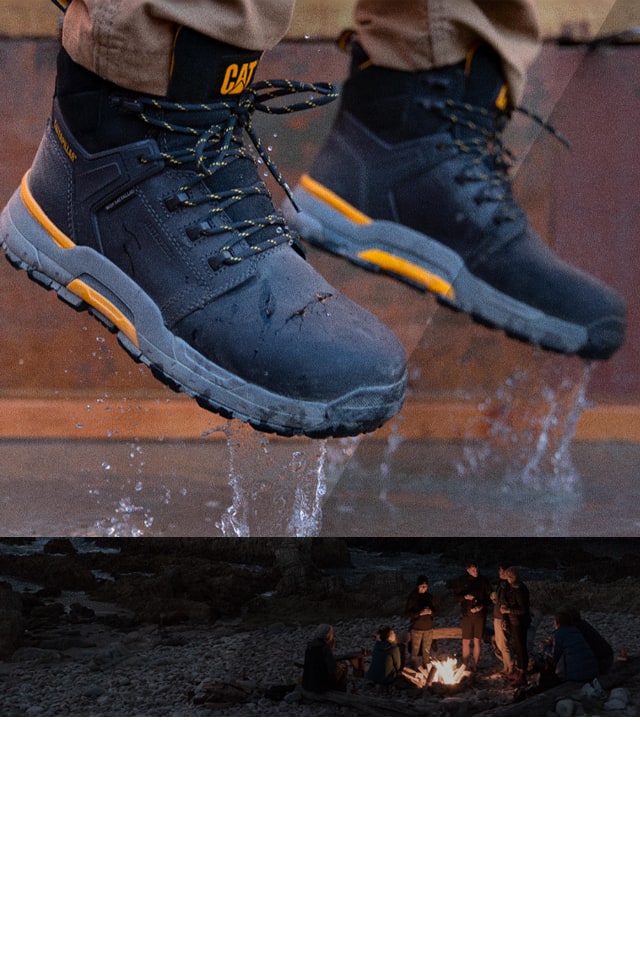 Work Hard.
Play Harder.
Have enough left in the tank to go do what you love.
Try CAT EDGE, the work boot engineered to help reduce the pain and fatigue that comes with tough jobs.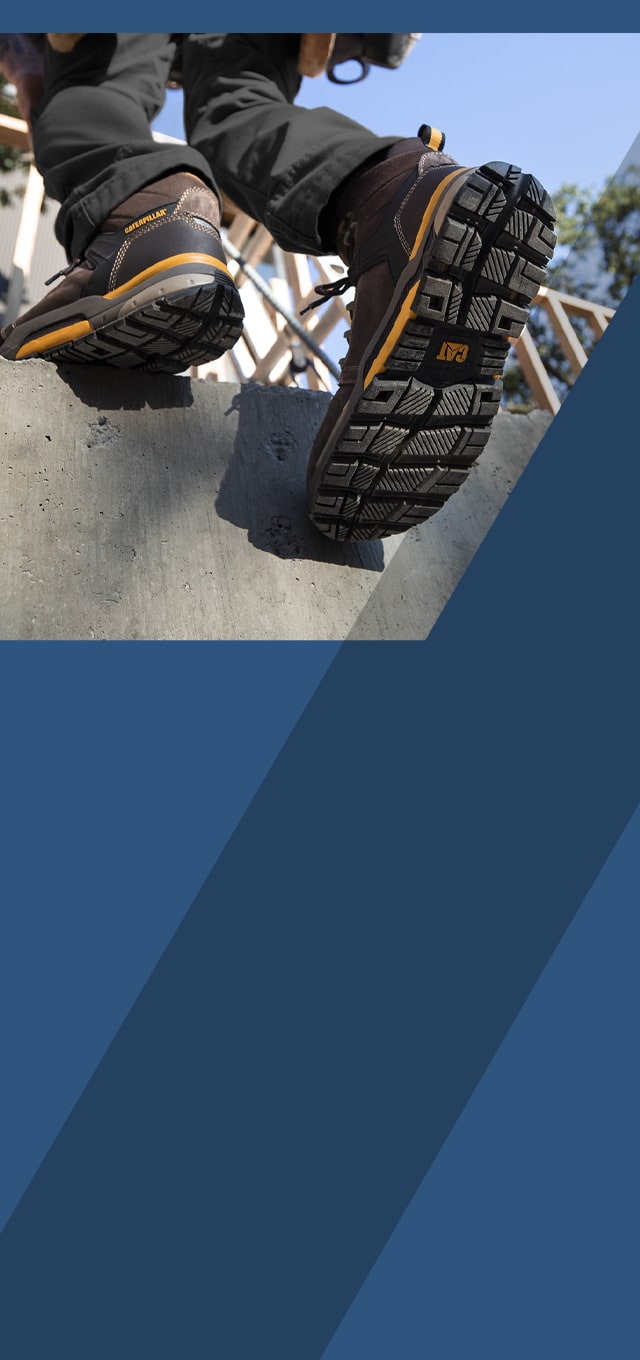 Edge out pain
& fatigue
When you work on your feet all day, you can only play hard for so long. Eventually you're going to break down. But with the all-new CAT EDGE work boot, that's about to change. Work hard in CAT EDGE and feel good enough to go out and hit it even harder when you're off the clock. With a 5-Point Protection system designed to prevent injury and fatigue, workers can leave the site with something left in the tank.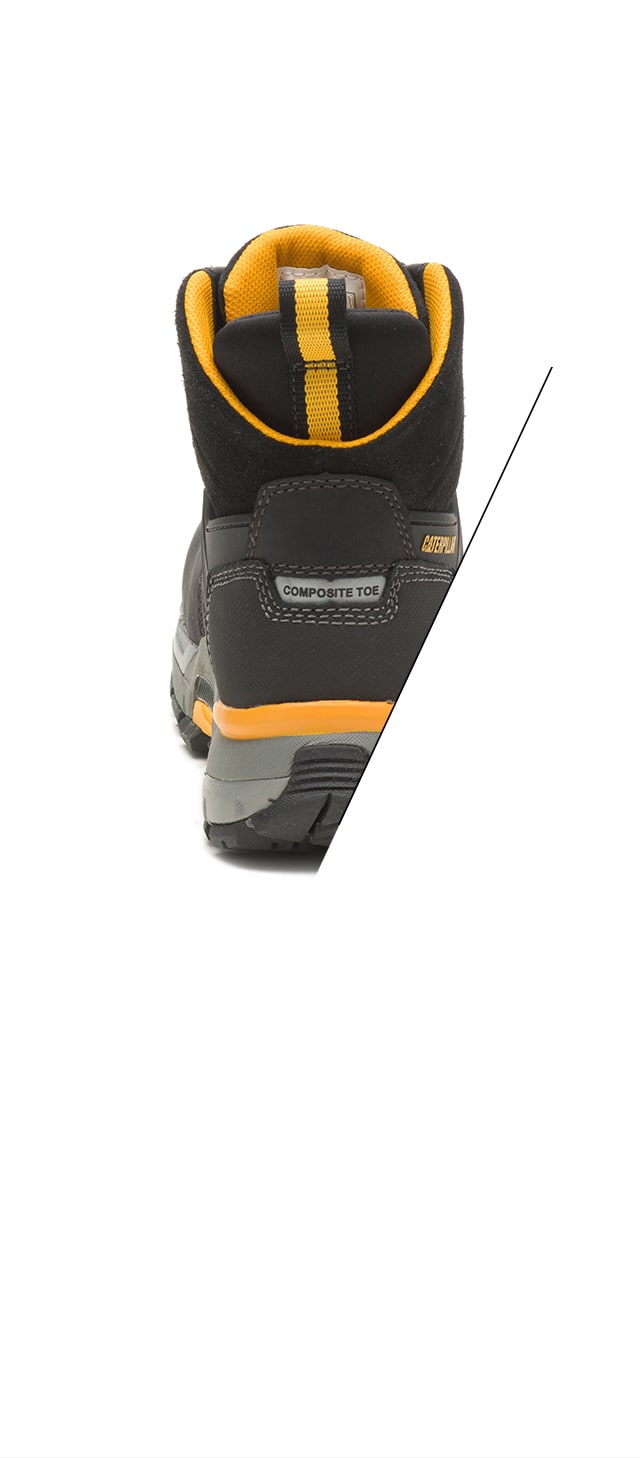 Tell me more
What is 5 point protection?
The 5-point injury prevention system works from the outsole up for a complete ergonomic solution to prevent pain:
1

Cushioned Insole

2

Shock Absorbent Heel

3

Stabilizing Outsole

4

Flexible Grooves For Traction

5

Support System to Reduce Stress
Watch Video to Learn More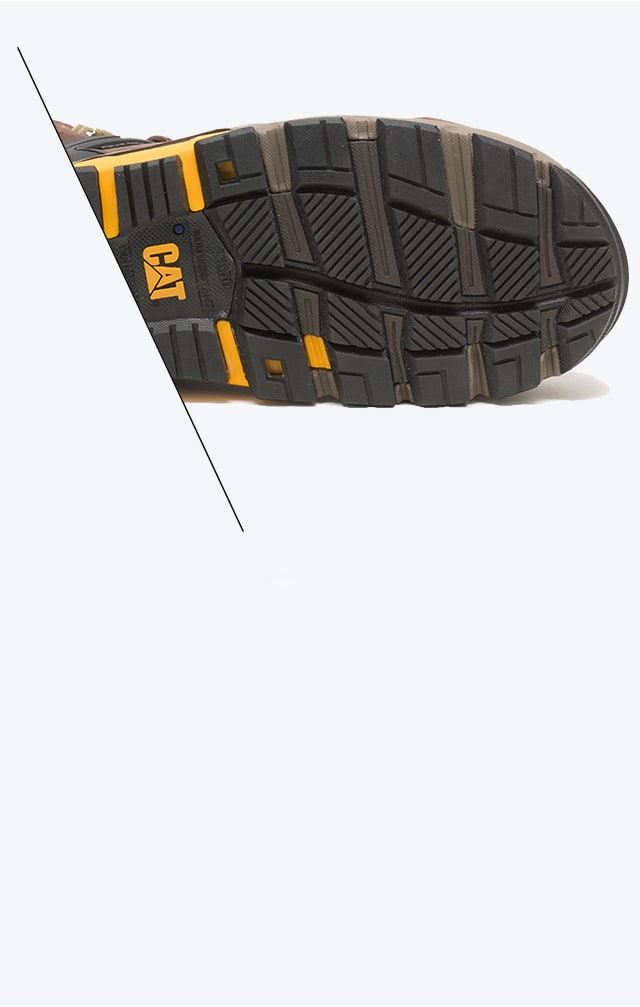 How does CAT Edge help reduce fatigue?
Through improved stability & natural alignment.
Stability: Central lugs provide a supportive base that allows for stability and alignment up the leg.
Natural Alignment: An innovative and ergonomic design in the outsole that allows the foot to flex and move with the natural movement of the foot.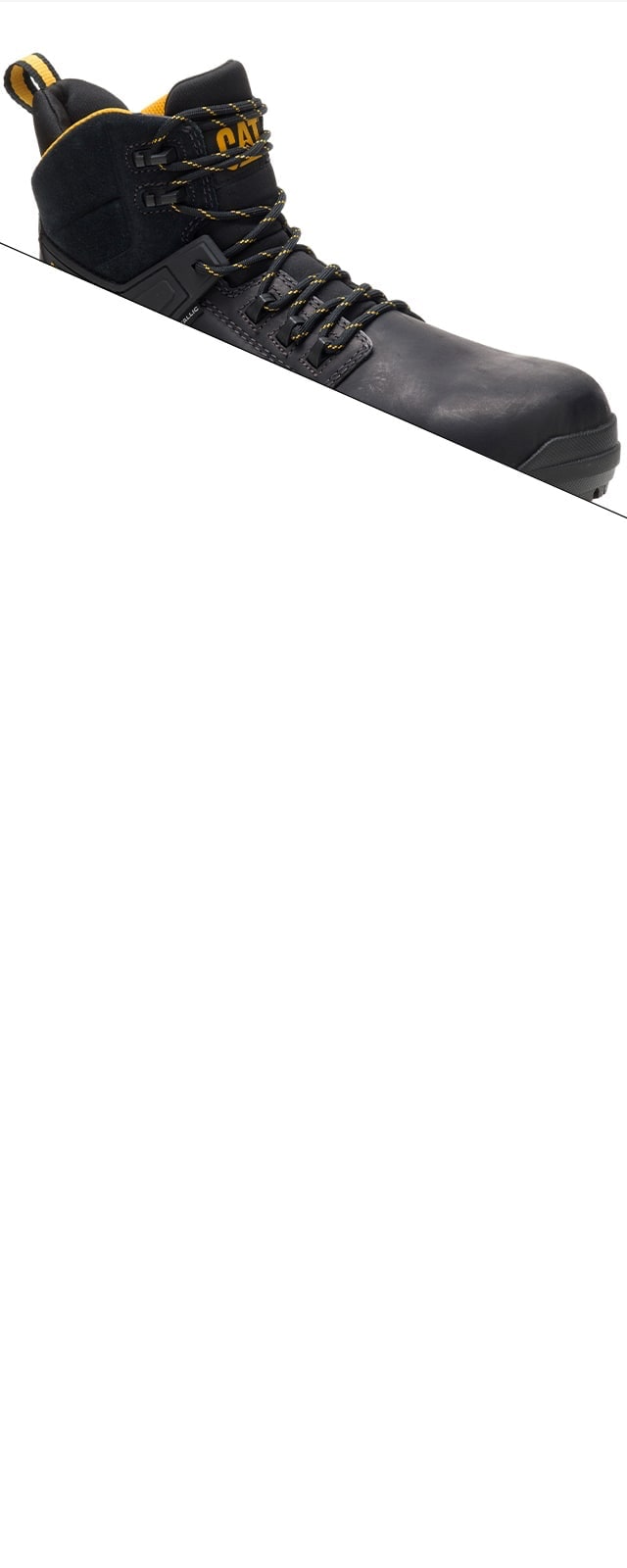 What are the other features of Cat Edge?

Podiatrist Approved
Podiatrist approved to help reduce pain and stress on the body

Waterproof Leather
Waterproof Leather keeps feet dry and protected and provides long-term durability

Impact Protection
Nano Toe composite safety toe protects against impact or compression

Electrical Hazard Protection
Electrical Hazard Protection is rated to protect against open circuits up to 600 volts in dry conditions