[com.demandware.component.catalog.image.ExternalMediaFile@f32a4b9, com.demandware.component.catalog.image.ExternalMediaFile@5c2905d5, com.demandware.component.catalog.image.ExternalMediaFile@9e4d2b8, com.demandware.component.catalog.image.ExternalMediaFile@38bcf465, com.demandware.component.catalog.image.ExternalMediaFile@223198a7, com.demandware.component.catalog.image.ExternalMediaFile@36223699, com.demandware.component.catalog.image.ExternalMediaFile@197c53f7]
Alternate Views
Real women wear boots. The Freedom pull-on is stylish and supportive footwear that's easy to throw on. This no-nonsense style is made specifically for a woman and features a tough interior with a steel toe while sporting a rugged leather exterior.
• ASTM F2413-11 I/75 C/75 Steel Toe
• Full Grain Leather Upper
• Nylon Mesh Lining
• Nylex + PU Foam Sock Liner
• PVC Midsole

Rated ASTM F2413-05 1/75 EH. Special Electric Hazard construction protects the wearer against open circuits up to 600 volts in dry conditions.
Shop Electric Hazard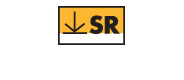 CAT Footwear with slip resistant soles
reduce the risk of slips and falls - the hazard
of low traction surfaces.
Shop SLIP RESISTANT

Rated ASTM F2413-11 I/75 C/75,
the highest available strength for impact
and compression.
Shop STEEL TOE
100% of reviewers recommend this product